Roads
ON THE MOUNTAIN WHICH HAS OUTLIVED ALL, EVEN OBLIVION
Javor, My Old Friend
"Javor is standing, Golija is standing, Mučanj is standing, and as for people, some of them are." This is how old people from Ivanjica answer the question of how it is today in this part of Serbia. Up on the mountain, in the paradise of deciduous forests, an increasing number of visitors from afar, and even local ones, begin to come back. This can best be seen in the village of Kušići, one of the centers of Serbian rural tourism
By: Jovan Vučković Photographs: Dragan Bosnić
REGISTER FIRST
THEN ORDER ISSUE
As soon as we reached a good road and left Ivanjica behind, we were greeted by pleasant freshness and peace of beech forests. We did not get far, and our attention was attracted by a small church and derelict graveyard. A quite messy parking lot and abandoned kiosks indicated that this used to be a stop for truck drivers and other travelers. Legend has it that the grave of the famous hero of Kosovo and flag bearer Boško Jugović lies here. The small church has the following inscription: "I build this church on the grave of Boško Jugović, 1905 – Blagoje Luković, entrepreneur from Ivanjica".
Major Ilić"He arrives in Javor in early July 1876 as the Chief-of-Staff of the Ibar Army. He commands the Rudnik Brigade in a big battle against the Turks, led by Dervi-paša and Mehmed Ali-paša. As the last obstacle for the Turks' further breakthrough toward Ivanjica and the interior part of Serbia, he wins and enters legend. After the Rudnik Brigade, he takes over the Užice Brigade and on 16 August wins the Battle of Pogledi. In the great battle on Jankovo Krš, on August 24, around 4:30 pm, he was hit by a lethal bullet. Major Ilić's body was transferred to Belgrade and buried at the cemetery next to the Palilula Church. It was later transferred to the New Cemetery and buried there."
"One of the heroes who were withdrawing from Kosovo", the legend continues, "was Boško Jugović. On the heights above the present day Ivanjica, under a tent, he was recovering from severe wounds from Kosovo. But he could not go on, and he died there. He was buried on a plateau above Bedina Varoš. Nine oak trees grew there afterwards, symbolizing nine Jugović brothers, and the place was named the Grave of Boško Jugović. During ground excavation works for the church foundation they found a skeleton protected with a habergeon. That was sufficient proof for the said entrepreneur Blagoje Luković, and therefore the description." Of the former nine, only seven oaks have survived until today.
After a short break we continue toward the top of Javor. This interesting mountain, on the border between municipalities Nova Varoš, Ivanjica and Sjenica, occupies an area between the Tisovica, Uvac, Brajica and Nošnica rivers. The highest is the Vasilija's peak (1,529 meters). Covered mostly with deciduous forests, primarily beech, Javor is also rich in pastures, springs and creeks. All rivers are clear and full of fish, especially trout.
One can say that Javor is a historical mountain. It was a stronghold of the Serbian army in the battle against Turkish and other conquerors. This was the place of battles of 1804, 1876-1878 and 1912. Until the First Balkan War, the Serbian-Turkish border was located here. There is also a monument to the great hero of the Javor War, mayor Mihailo Ilić, after whom the elementary school in Kušići was named. His monument is on an elevation above the old customs house, in the place where Serbian soldiers killed on Galipoli are buried.
HIGHLANDER'S GOODNESS AND OPENNESS
Mountain climate, high concentration of ions, geographical position and good communication makes the village of Kušići very attractive for tourists. It is suitable for rehabilitation, treatment of bronchitis and asthma, anemia and neurological diseases, all types of allergies. For this reason it gained the status of air spa. This area also has a decent hotel, renovated in 2011, and accommodation can also be found in private apartments and summer houses.
– We have guests from all over Serbia, mostly from Vojvodina and big cities – says Zdravko Avramović, a local hotel manager. – This summer we also had some foreign guests. They say that we will have the same situation during winter months. We are sitting on a terrace and enjoying the beautiful landscape dominated by the slopes of Mučanj. One never gets bored here, says Zdravko. There are beautiful trekking tours, excursions, running tracks, works on the "health track" are almost finished. There is excellent skiing here in the winter. Next to the hotel there is a good ski track suitable for children and beginners (400 meters long).
– There are very attractive excursions to the Uvac Lake, visit to the elevation of Molitva, a viewpoint of unmatched beauty. People also like to visit the local historical sites. In recent years there is an increasing number of those who like mountain biking, adventures and extreme sports. The mountain of Mučanj seems far, but it isn't. Several hours of walking, and then one can take a road, or climb the slopes, depending on the taste.
People here are characterized by the highlander's goodness, openness and friendliness. Everybody will invite you to have something to eat or drink, show their household, those who like can join in the collecting of hay, medicinal herbs or forest fruits, for the sake of experience and entertainment.
WE RETURN AS PENITENTS
At the entrance into a well preserved mountain tavern, nicely decorated with various tools that have been used for generations in the family of Stojan Vidaković (65), we are greeted by our host. He offers us bread and salt, of course, and excellent homemade brandy - rakia.
– This tavern is more than two hundred years old – he says. – My grandfather bought it together with additional 12 hectares for 11 gold coins. Auto electrician, restaurateur and world traveler, Stojadin Vidaković, is one of the pioneers of rural tourism in Kušići, even in the entire Serbia. He says: – Before the war, my grandfather, father and uncle managed to buy over one hundred hectares of land. And the tavern was working, of course. Then comes the war, various armies, commotion and lives at risk, and then new government and expropriation of the majority of family property, including the tavern. My grandfather and uncle were veterans of the Thessaloniki Campaign in World War One, as well as farmers, tar makers...
TracesOne can still see here the remains of Karađorđe's trenches. There is also the oldest school in the Ivanjica region, built in 1833 by Bishop Janja. There is also the monument to Major Mihailo Ilić, a hero of the Javor War. The village of Štitkovo has preserved its 19th century appearance. On the mountain of Čemernica there is a place where the crucial battle in the Serbian-Turkish War was fought. Every summer, the Festival of Dvojnice Players of Serbia takes place here. There is a lot to see and hear in these places.
In this way they gained and increased their property. Grandfather was delivering tar on an ox driven cart as far as Pirot. And he was walking alongside the oxen, barefoot. To save the shoes! Later we all scattered around the world. Some went to school, and I was studying craft. I went to Germany to find work, later to America. Chicago. I worked for two years as an auto electrician, twelve hours a day. If you work less, you make less. Children started school. But I didn't like any of it. Drugs, strange relations between people, even families. So I take my family and return to Serbia, to Kušići.
Mother Angelina managed to redeem some property and the tavern, says Stojadin. At that time, the tavern worked well. Companies were being opened, people were finding employment... There was enough for a tavern. In the 1970's, this area gained its reputation for medicinal qualities of the air and everything else. They built a hotel, people started coming for therapy, especially children.
– In the middle of the last decade, when the hotel was revived, I began to receive guests as well. First in my house, and then I built a villa. Full comfort, by the standards of modern guests. At first they were coming based on doctor's recommendations. Now we are always full. Most important thing for guests is hospitality, then cleanliness, healthy food, originality and authenticity of everything... Most of them come from big cities, especially from Vojvodina (Novi Sad, Kikinda...) and Belgrade.
When he returned from America – he says – many people thought that was strange. He would tell them that everything there is brutal and subordinated to money. If you don't have it, there is no life or survival for you. Here there is. You have a neighbor, cousin, there is some basic human solidarity. They will give you. They will feed you if necessary. It does not exist there. Work, work, work and selfish goals that you must attain even if you crush everything in your way. You leave for work when it's dark and you come home when it's dark.
– Here, I included my children in the family business. They speak languages, they can make their way around the kitchen. They communicate well with foreigners who have started to come to this area as well. The word has been spread, apparently, although not yet enough. Mučanj separates us from Zlatibor, where an entire city has been built. Here, on the other hand, is not crowded like there. There are many more deciduous forests, air is better, it is dry and good for those who want to recuperate and have vacation in nature. Even Golija is not like this, the air there is humid. It is important that we got it going, and now, I think, nobody will stop us. Even in the winter time, when everything is covered by snow, it does not get boring here, 1,500 meters above sea level. Even then the sun warms up everything here, everything is glowing, and fresh snow crunches under foot. There are ski trails, long walks and hot rakia. There are foxes, rabbits, wolves, wild boars...
– People started returning to these villages. Once again they raise livestock, grow fruit, make cheese, kajmak, rakia... They pick strawberries, blackberries, blueberries... And all this they sell to the guests.
All stories
Road Sign
The Beauty of the River Labyrinth
Pastoral
The Blessed Work of Our Hands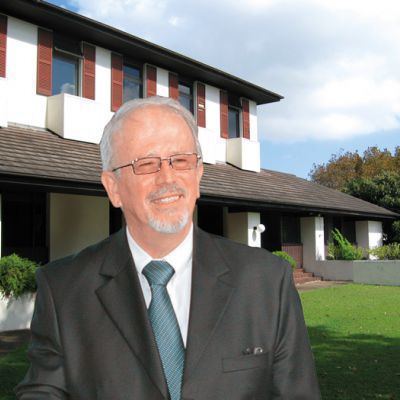 Representative
Established in This Beautiful Country
Reminder
On the Streets of the Golden City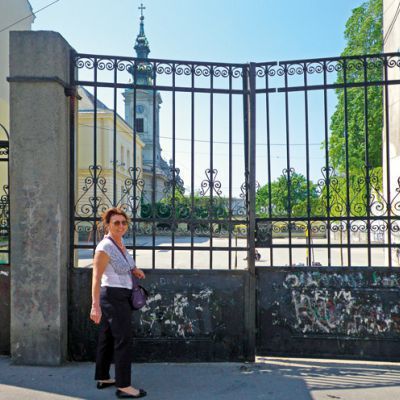 Slavic languages
Language is My Homeland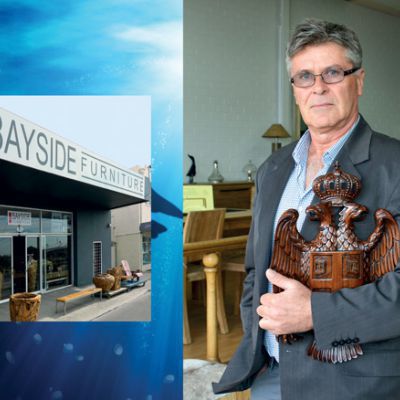 Experiences
Steadfastly across the Ocean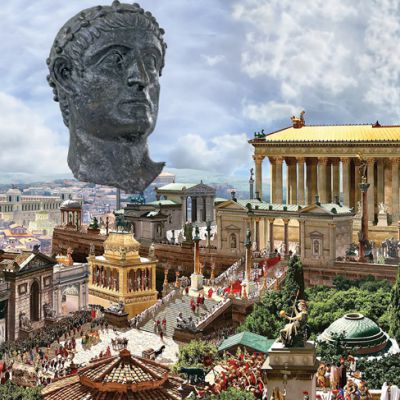 Jubilee
The Man who Baptized Europe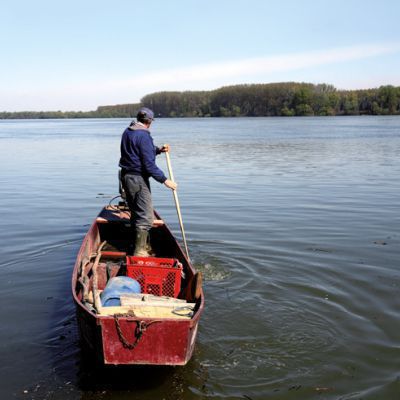 People and water
Between white and heavenly fields
Viewpoint
Dobri Do, in the Sky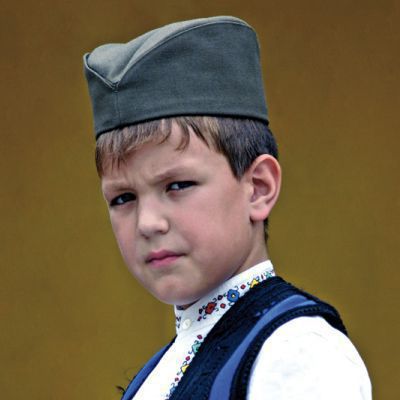 Register
The Heart Underneath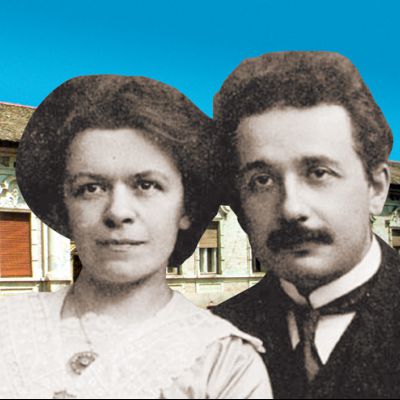 Famous Loves
Love and other Discoveries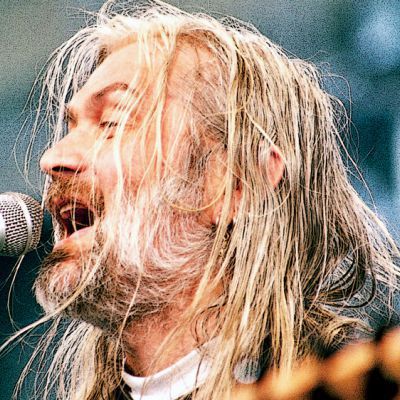 More than a Game
I Can't See the Light in This Tunnel
marketing