Famous Loves
MILEVA MARIĆ AND ALBERT EINSTEIN, BETWEEN SCIENTIFIC HISTORY AND HISTORY OF SCIENCE
Love and other Discoveries
What role was played by this genius of a Serbian woman in the revolutionary discoveries attributed to her then husband will never be ascertained. However, it is known that he regularly erased her name from their joint works, and that he put the whole amount of the Nobel Prize he received in 1921 into her account, without an explanation. He, who left her alone, in poverty, with a seriously ill son, said for "The Times": "Only a life lived for others is a life worthwhile"
Text: Dragana Bukumirović Photo: "Serbia – National Review" Archive
REGISTER FIRST
THEN ORDER ISSUE
More than six decades have passed since Mileva Marić Einstein left this world. Despite that fact the scientific history and history of science still haven't determined her place in the gallery of great people, or measured her contribution in creating the theory or relativity, attributed to the famous Albert Einstein, her husband and father to their sons.
Therefore, there is space for various assumptions braided around this woman and scientist. There are many of those who believe that Mileva Marić is "greater than Einstein", others recognize her talent for science, considering her an important associate of her husband in giving birth to the magical equation E=mc2, while the third are occupied with the thought that the thing between them is actually a big love melodrama. In any case, many things about this unusual Serbian woman remain in the dark, both in Serbia and in the world.
Those who were supposed to do more in Serbia about it solved the issue easily. They left everything to oblivion. As in some suspense movie, the traces were erased. From time to time, the conviction that Mileva is actually the author of the ingenious equation is revived, only it's impossible to prove it.
It wasn't a time friendly to women. Steep, narrow paths were intended for the daring "individuals in skirts", if they had the enthusiasm and boldness to step on it. Mileva set out on such a path.
Imagine an ordinary face, two warm eyes, a shy smile, a girl with a crippled leg, Mileva Marić. The Serbian Maria Curie.
Her mother Marija, born Rodić, originating from Zeta in Montenegro, blamed herself for this mistake of nature. The girl carries her mark as well as she can, fights the derisive glances of children her age, ready to prove herself, to be the first, better than them. In this solitude, she steeled herself for the years to come.
A voyager since her childhood. She moved from the calm town of Titel, where she was born on December 19, 1875, to Šabac, where she went to elementary school. She attended Grammar School in Sremski Karlovci and Zagreb, moved with her family to Novi Sad, went to college in Zurich, received advanced training in Berlin…
Used to solitude. She was alone among boys in the Sremski Karlovci Grammar School. They called her "The Saint".
Of all the three children, Mr. Miloš Marić is the weakest toward the eldest girl, a hard working student receiving excellent marks. He invested all he had in the education of his favorite child. He will also make the final, greatest sacrifice: for education, he will send her alone far away from home, into the great unknown world.
The most significant date in the biography of Mileva Marić is not the date of her wedding with Albert Einstein, as some believe, but the year 1896, when she went to Zurich, to the Politechnic University. She was the first woman in her generation to enroll at the faculty. The very fact that, in the late XIX century, a woman was enrolled in an all-male faculty was considered an epochal success.
TEMPTING FIRE AND EARLY WORKS
Comfortably living in a boarding house owned by a certain Mrs. Engelbrecht, in Plattenstrasse 7, Mileva Marić spends most of her time at the lectures. At dusk, when she comes back to her room in the attic, she dives into her thoughts. For some time, science is not the only thing in her heart. She is in love with a younger colleague, Albert Einstein.
When the lectures finish, two young people spend time together: they are friends, they share books and exchange ideas, work on their assignments…
And, little by little, Mileva is overtaken with love. He isn't indifferent either.
The scatterbrain confuses her mind, shows her that life is richer, more beautiful if there is a flame of love. The man she chose is a careless fellow, he always forgets something, arrives everywhere late, but captures with his kind-hearted smile. She fulfils all his wishes with joy. When he asks, she gladly solves mathematical tasks for him.
The fruit of their passionate secret love is the birth of little Lieserl in 1901. The young lovers are in panic. What will the world say? They secretly gave the girl away for adoption.
At that time, science was advancing quickly, with series of epochal discoveries. Roentgen discovered the x-rays in 1895, and Maria and Pierre Curie discovered radium and polonium three years later. "How to turn matter into energy?" ask the main characters of our story. That project seizes their curiosity.
Although advancing in science, they are lagging behind in private life. They still don't have a home of their own or family. They crowned their love by marrying on January 6, 1903 in Zurich, and ended their affair. However, how did a Serbian woman marry a Jew from Ulma, when the groom's family, especially Albert's mother Paulina, is against the marriage?!
She openly tells Mileva: "I will never bless your wedding."
The future daughter-in-law responds that it's up to her son.
"Girl, you are not worthy of Albert. My forgetful boy must have forgotten that he is promised to another woman. In our world, we don't marry because of love, as you Slavs do. Here love is born from origins, property and faith, not passion, fire and blindness. Go home! Find a groom for yourself there. Let my son live in the spirit of his customs and faith."
"He proposed to me, not the other way round", Mileva is desperate. "However, our customs are not that rigid. I will propose to him. Then you can tell everyone that a Serbian woman forced him to marry her, a woman who finds your son more important than property, ancestors and faith."
Mileva also doesn't listen to her wise father who tries to dissuade her from marrying, but with no success.
"My child, this love will not make you happy. He is German, you are a Serb. Between you are the Orthodox and Catholic religion. It will make an abyss between you and finally break you apart."
EIN STEIN, ONE STONE
The ones in love don't listen to advice; they only listen to their heart.
The Einsteins' first years of marriage are joyful, filled with work and socializing. Their home is the meeting place of loud friends and stormy arguments. John Stuart Mill, Spinoza, Plato, Schopenhauer are read aloud…
MemoryThe people of Novi Sad remember their famous townswoman. The time when she brought her husband to Vojvodina is recorded in the city chronicles. People whispered: "There's Marić's moonstruck son-in-law!" In the "Erzebet" coffee shop, the son-in-law of Novi Sad had his table. Curious people used to gather around him to see him and buy him a drink.
A street in Novi Sad today is named after Mileva. There is a memorial plate on the Marić family house in Kisačka Street (it was promised that this dilapidated cultural monument would be renovated). The best mathematicians of the University of Novi Sad receive an award named after Mileva.
From her shadow, Mileva never imposes her opinion, but knows how to initiate a discussion. The young scientist is proud of his wife. He sees her as an intellectual partner and soul mate with whom he can exchange all his dilemmas and thoughts.
"I am so happy I found a person equal to me, equally strong and independent. Without you, even when I'm with others, I'm lonely", he tells her with dedication.
The culmination of the Einsteins' love and life together is the year 1905, when the theory of relativity was established. The circles close to the unusual couple knew that they were spending nights together, concentrated on scientific projects which she signs as Mileva Marić Marity (according to the hungarized version of her last name in the then Austria-Hungary). Einstein, like a character from the later novels of Agatha Christy, regularly erases any trace of her name from the works they did together, leaving only his.
Mileva lives a double life, as a wife and as a scientist. As a doubled person. However, when talking about her beloved husband, she is just an exemplary wife, who has no problem with the fact that he is erasing all traces of her name from their joint projects. Let the head of the family prove himself and flaunt before the world!
She says: "The two of us are Ein-Stein!" One stone (translated from German).
The stone fell apart, and each (of them) went his own way. Einstein went so far and so irrevocably, that he didn't want to hear about her ever again.
A woman with a male mind, who considered her place in science as her right, surrendered herself completely to her marriage, in a female way, being subordinated to her ingenious husband. Perhaps she found comfort in the fact that she walked a part of her path of life together with a man who widened the limits of human knowledge, and tore into pieces the almighty Newton's doctrine after three centuries, by writing an ingenious equation which enabled so much, even the creation of the atomic bomb.
PATHS INCALCULABLE BY MATHEMATICS
Could Mileva foresee the destructive meaning of her message to her father in 1905: "We completed a significant work which will make Albert famous in the whole world"? Not a word about her role in that scientific venture.
Five years later, a second son was born to the Einsteins. Unfortunate Eduard was diagnosed with schizophrenia. The caring mother asked Freud for help, but with no results. Before the riddle of the mental illness, she remained without a solution. It is not mathematics!
The marriage of the Einsteins didn't last long afterwards.
Mileva is torn between house chores and raising children, shattered with sorrow because of her seriously ill son. Albert can hardly bear her grim face and crippleness. He underestimates her, insults her. This is not the warm girl who admired and helped him. She is cold and repulsive, she makes jealous scenes.
FilmMileva Marić was revived on film. At the end of 2011 a motion picture about her was screened, entitled Frau Einstein, with Anica Dobra in the leading role.
"The movie was necessary not only to us, but to the whole world", said the actress.
It is an international co-production, the screenplay written by Aleksandra Pleskonjić Ilić, actress from Novi Sad, directed by Miloš Jovanović.
The continuous crying and restless soul of poor Eduard force his father to run away from home. The only solution, he thinks, is to leave forever. Disappointed, he writes to his wife: "Our paths are parting. I have to go a separate way. I am asking for your permission to divorce our civil marriage without scandals. I will always remain faithful to you, the way I know how…"
Destroyed a long time ago, their marriage was administratively dissolved on December 28, 1918. Albert Einstein can finally fulfill his mother's wish and marry his cousin Elsa. The newlyweds live in the Bavarian Quarter, in a street shadowed with chestnut trees, living a life of luxury. The middle-aged genius forgets his past, his marriage and his children.
THEORY AND PRACTICE OF RELATIVITY
Mileva Marić was left alone with two children, in poverty.
In spite of everything, she is happy for the Nobel Prize awarded to her ex-husband for his contribution to theoretical physics, especially for the law of the photo-electric effects. The Nobel Prize and fame on one side, and a destroyed marriage, a seriously ill child and poverty on the other.
However, he did give all the Prize money to her. In order not to see her, he transferred the money to her bank account. Some researchers claim that, with this "noble" gesture, Mileva Marić was paid off and blackmailed to be silent! It is almost impossible to know the whole truth.
He puts aside with disgust Mileva's telegram in which she congratulates him for the prize and informs him about the difficult state of his ill son. Laurelled with glory, he is in panic fear that people might hear he has a mentally ill child. They can proclaim him crazy too!
There are days when the life of Mileva Marić is so bitter that she loses her presence of mind. She cannot carry the heavy burden. When the night falls, she draws the dark curtains so the dawn wouldn't wake her up, and sets out on her long journey into the past. In the morning, when the dream disappears, she cries. She recently read Einstein's statement in The Times: "Only a life lived for others is a life worthwhile." Are these words of comfort meant for her?
Mileva is at the end of her life and strength, alone, old and ill. She is waiting for the postman. She hopes to receive a letter from her elder son Hans, who is making a career as an engineer in the United States. He is not writing either. He silently renounced his mother. He is also not happy with his father, who often makes scandalous statements.
Every day at noon, Mileva goes to the Burghölzli sanatorium, to visit her ill son. She goes on foot, always the same way. The minute, crippled old woman provokes pity. Her child is now a middle-aged man. She watches him from the window as he returns from fieldwork. The work therapy gave the best results, but the son still cannot recognize his mother and speak to her. The disordered mind erased everything: the father, the mother, the brother. He doesn't know he is the son of a famous scientist. The world doesn't know that the famous scientist has a mentally ill son.
One day she didn't come to see ill Eduard. She was taken to a hospital, where she fought with the consequences of a broken hip. Two days later, she had a mild stroke. One whole side of the body is paralyzed, the one where her shorter leg is. She breathes heavily and speaks with effort. There is no one to wipe her forehead and moisten her lips.
On August 4, 1948 in the morning, she passed away.
She was buried at state's expense, at the Nordheim cemetery in Zurich.
Her unfortunate son Eduard Einstein died seventeen years later.
Far away, in the United States, the famous scientist never learned about the last days of his ex-wife and seriously ill son. He never again brought his life in connection with them. Senile, selfish, insensitive? Who knows?
This is not important for the world. The world only recognized his ingeniousness!
The forgotten Serbian woman rests in a foreign land. Why not in her birth town of Titel?
FALSE HISTORY OR PULP FICTION
In the 1990s, the American physicist Evan Harris Walker scandalized the participants of the New Orleans International Congress by stating:
"Albert Einstein didn't create the theory of relativity that brought him international fame and the Nobel Prize in 1921 alone. His first wife Mileva Marić has undoubtedly given him many ingenious ideas which opened the road to success. She was the one who wrote the first articles, which he published under his name."
On the other side, Arlene Herman, history of science professor in Stuttgart, defends an opposite opinion:
"The claims that Einstein's works from 1905, which made foundations for the theory of relativity, were signed as Einstein-Marić, enter the space of pulp fiction."
Even in infinity, these two extremes don't have a meeting point.
Mileva Marić indebted science as much as she could, not as much as she wanted. Today she is the embodiment of an independent, talented, clever visionary, who subordinated science to personal happiness and family, and ended losing both.
Can anyone assume the size of the lost?
All stories
Road Sign
The Beauty of the River Labyrinth
Pastoral
The Blessed Work of Our Hands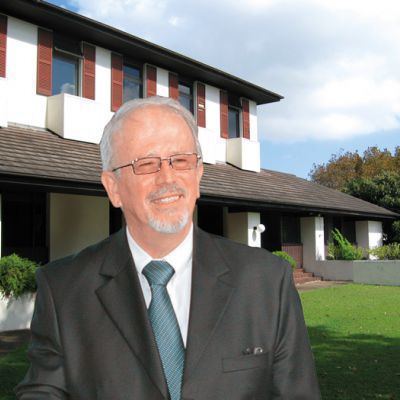 Representative
Established in This Beautiful Country
Reminder
On the Streets of the Golden City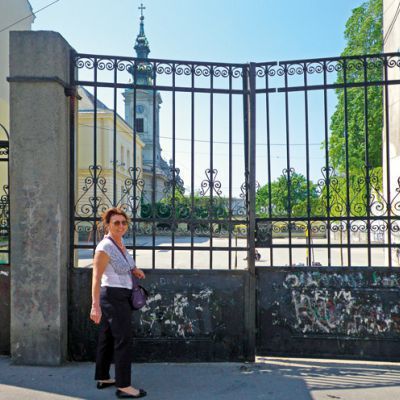 Slavic languages
Language is My Homeland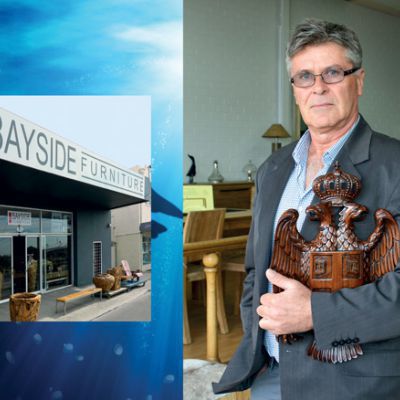 Experiences
Steadfastly across the Ocean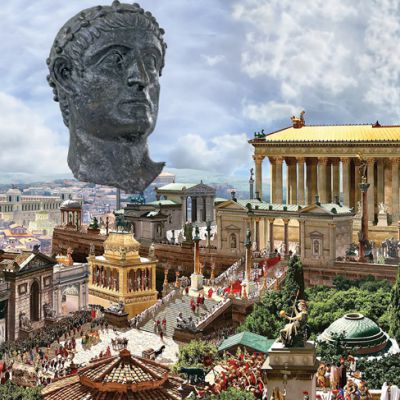 Jubilee
The Man who Baptized Europe
Roads
Javor, My Old Friend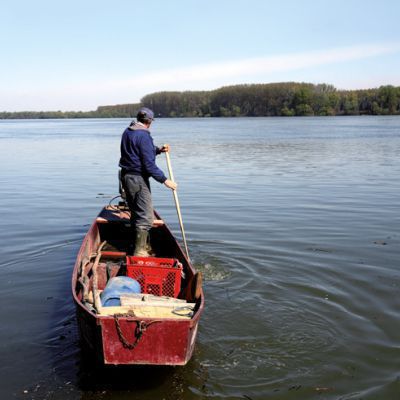 People and water
Between white and heavenly fields
Viewpoint
Dobri Do, in the Sky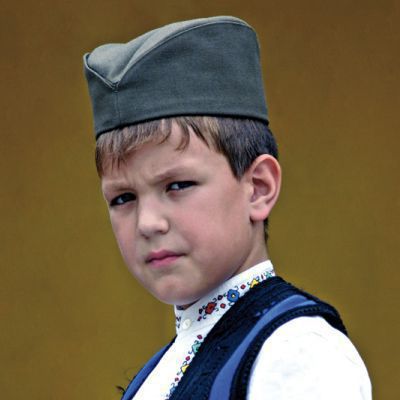 Register
The Heart Underneath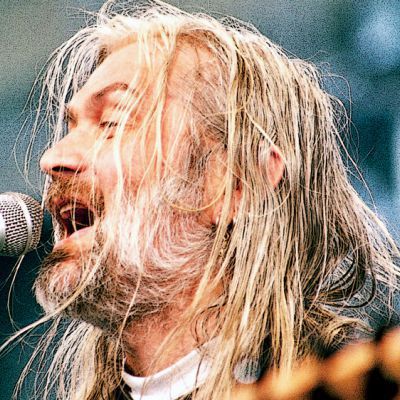 More than a Game
I Can't See the Light in This Tunnel
marketing