More than a Game
BORISAV DJORDJEVIĆ, THE VOICE AND BRAIN OF "RIBLJA ČORBA", LIVING LEGEND OF SERBIAN ROCK-AND-ROLL
I Can't See the Light in This Tunnel
He was only thirteen when he founded the "Hermelines" band in Čačak and listened breathlessly to Točak play "Entering the Harem" in the park. That is how it all began in 1965. It still lasts. He has been at the top for decades. He broke the grayness of communism with "water closet poetry", he struck politicians when they were at the top and dangerous, he never kicked blown out dolls. He remained brave, normal, witty, easily falling in love, inartificial. He still cuts chains with a razor, ruffles dead seas, unmasks the ancient "new world order". He is preparing his new album, and doesn't even think about old age
Text: Serbia - NR Press Photos: Dragan Bosnić and Borisav Djordjević's archive
REGISTER FIRST
THEN ORDER ISSUE
Borisav Djordjević was born on the first day of 1952 in Čačak. When he was a little boy, his parents taught him a few songs, some of them "a bit naughty", which he sang to neighbors and guests. He sang hits at school shows, drew well and was attracted to painting. He enrolled at the high school upon his parents' wish. He was 13 when he founded the "Hermelines", his first rock band. This is when it all began (1965) and has been lasting ever since.
We speak about it this summer in the "Tašmajdan" kafana near the Palilula Green Market, across the street from the Fifth Belgrade High School. "At Toza the Greek's". "The former manager's name was Toza, and this is where the buses from Greece used to stop, thus the name which Belgrade people know this kafana by", explains Borisav Djordjević, better known as Bora Čorba. "Smugglers, poets, journalists, cameramen, alcoholics and gymnasium students all used to come here, just as you can see now."
A better and happier time. At the time, almost every street in Čačak could have had a rock band. You take a plain guitar, steal a magnet from a telephone, and upgrade it to an electric one. You take off two strings, and there you have a bass guitar. You make an equalizer from a radio and you can start playing music. In my first band, I was a bass guitar player and lead vocalist. Each evening we gathered at the Čačak park to play. Borko, Aca, me... There were also the famous "Bele Višnje" and other bands. Each had its own bench. At the end we would all come together and play. This is where Radomir Mihailović Točak showed up among us for the first time and played "Entering the Harem". We were frozen, breathless. Life later took us to different sides. I came to Belgrade.
Collections, Plays and OtherBora has published six books of poems: Indifferent towards Crying (1985), Hey, Slavs (1987), The First Ten Years Are the Toughest (1988), I Won't (1989), Psychopath and Shovel (1997). Over 150.000 copies in total. He won the "Branko Ćopić" award for satire, "Brankovo kolo" for preserving Serbo-Croatian language and fresh poetic expression. He also won four "Popularity Oscars", and was several times composer and singer of the year. He wrote music for theatrical plays Etiquette, Poor Little Hamsters, The Night is Dark, and for the movie Gardens of Athos. He performed a monodrama I Fight Alone in the "Duško Radović" theater, and published a cassette Bora Telling Nonsense which sold in over 80.000 copies through the Slovenian "Helidon". He also wrote lyrics for folk singers ("Nek me ne zaborave devojke sa Morave", "Stani malo kafanski sviraču"...). He has been member of the Association of Writers of Serbia since 1988.

Belgrade is a wonder. For me this city was like a dream. This is where the "Siluete", "Korni grupa", "Crni biseri" bands were... Rock was being born. I founded a band "Zajedno", then "Hajduk Stanko i jataci", then "Suncokret", I was also briefly in "Rani mraz". Thanks to Nikola Karaklajić, Radio Belgrade began broadcasting this "heretic music". When "Zajedno" played "Nizija" ("Lowland") and "Goro moja" ("My Mountain") for Radio Belgrade, I was the happiest man alive.
A bit later, on August 15, 1978 in the "Šumatovac" kafana, we founded "Riblja čorba" ("Fish Stew"). This was the name for menstruation in Belgrade slang, and it colorfully expressed our uncommon lyricism. We had our first concert in Elemir in 1978, then followed the sports hall in Subotica.
Cover Page Doll. It was our first big hit, shortly after the band had been founded. The beginning of our road to the top. When we sing it today, the audience begins singing and we don't even have to touch our instruments. Thunder. An unsurpassed impression.
Who is the doll? There isn't just one. The song was created as a synthesis of life stories of several girls. Yes, I fall in love easily, there were many girls, but none of them is the doll.
Covers, old and even older. At our gatherings in the Čačak park, it was simply a disgrace to sing something in Serbian. I composed my first song at the age of 13. It was called "Baby" (I recorded it later with "Riblja čorba"). We sang it in Swahili English and I couldn't say it was our song. My song. I lied that it was a song of Hermit Hermits, and the guys accepted it, knowingly nodding their heads. We took most of the songs from Radio Luxemburg. The first who takes the song is the king. My band was among the first to play "Green Grass of Home". Even today I like to make covers of some of the songs from those times. A cover can have a meaning only if it brings something new. I also made a cover of the famous "Memphis Tennessee" and created "Crna Gora, Bar" ("Montenegro, Bar"), only our song is like thunder. I remade the song of the Senegal T. Hewit, and created "Zbogom, Srbijo" ("Farewell, Serbia")...
Heroes and influences. Oh, there were some! Everything I say and do on stage is a kind of a copy of late Zoki Radmilović. There is also uncle Duško Radović. After the publishing of my first book of poems, I took it to him to "Studio B". He criticized me so hard that I'll remember it for life. I always speak about him with admiration and positive envy. I also liked Brana Petrović and his writing. Aca Popović had a sort of a tutor-like relation with me. I must also mention the influence of Matija Bećković, probably the greatest Serbian poet today.
Reading, ActingI have always read a lot. My favorite book was Stories from Classical Antiquity. After arriving in Belgrade and following all kinds of problems with school and music, I literally crash-landed in "Atelje 212" and joined the rock opera Jesus Christ Superstar. Then came other plays. I tried to enroll at the drama department, but I was rejected and then went to the Faculty of Organizational Sciences.

I am ready to support young people, like others have supported me.
We have always had the "state" artists and other artists. The first ones are somehow always forgotten and the latter survive. It is the judgment of time. The first are passers-by and the latter are fighters. I have never been in the first group. If I had, I would invite Dinkić to write me a song. Ha, ha, ha... It would be a hit!
Booze. I liked to drink. However, I haven't been drinking alcohol for nine years already. I stopped after I had realized how harmful it was for my work. I even founded POP (Common Drunks Party) right here "At Toza the Greek's". In one moment, the party had more than 2.000 active members and represented an important political force in Serbia. It was actually the consciousness of the multiparty system. We had some interesting projects. For example: "Destruction of the Buffet Table".
A Letter to the Cartel"... I wrote to the cartel,
To give me at least a piece of land
From lots of coke on a small field
One could make a decent living,
Good yield, big amount,
Good harvest, crying Serbs..."
(Fragment from a new poem)

We got together with ten members of the Party who were the biggest eaters, went to "Intercontinental" hotel to a huge buffet, and ate everything we found there. Of course, we first took a picture of the table. As a document. There was Boža, former drummer of "Idoli" (God, how much that guy can eat!), and the late Jiggy Bau. The whole Party elite were there. For the first time in the history of this hotel, everything from that table was eaten. The most satisfied were the cooks, who used it as a confirmation of their quality of work. Ha, ha, ha.
Normality and stage fright. I managed to remain normal all these years. I am not conceited. I associate with common, so to say normal people.
Stage fright before a mass of people? You feel stage fright even when performing before 15 people. Perhaps it is not really stage fright, but nervousness. However, whatever it may be, it all disappears when the music starts. We always give our best, I always respect the people who come to hear us, because those fifteen will talk, and more people will come to the next concert.
Bet on one's own failure. "Whoever speaks about happiness today should have his balls cut off". Even with the best intentions, I cannot see the light at the end of this tunnel we are in. With this team, this way of working and leading the country, it is impossible. One should still be tolerant. So, since there was a gay parade held in Serbia, I wrote a tolerant little song for the occasion:
"When a fag shoves his dick in a fag's bottom,
It is perfectly ok, it is gay culture".
Who knows what will happen next year, when parents of the people who were arrested, mistreated and convicted due to this year's protest, also take part at the gay parade?
In a can, at the market. It is a story about late Prele, me, and others, partially autobiographic. Also autobiographic is a four-episode mini series which was supposed to be shown on RTS, but is not completed yet. It took too long. There is also a movie about "Riblja čorba", directed by late Drago Kresoja. It is about the big concert in "Pionir" hall.
I don't even think about growing old. I attempt to age elegantly. The most important thing is that I don't want to play only old stuff. "Riblja čorba" is preparing a new album, the lyrics are almost completed. Finally, I am satisfied with what we have done up to now.
ChildrenOh, children! It certainly wasn't easy for my children. Today they are pretty independent and try to live their own life. I am there to help them when they need me. My daughter is a graduate student of ancient Greek and Latin. My son was into music for a while, but now he is starting his own production of preparations and herbs in Rudnik. Thank God, they are now grown ups, they have their interests, their lives...

Train to Čačak. There are no trains, that railway was canceled a long time ago, but I am always connected to Čačak. When we celebrated our 40 years of work, everyone came. It was touching. We remembered only the good. Good people. The vibe was very good. Točak first didn't want to play, but when the music started, he took the guitar and… That was really magnificent! What has changed during that time?
Motives. People used to play music because they liked it, today they are mainly interested in how much they will profit from it. Today it is a shame to be a good student. Yes, yes, this, my dears, is a completely wrong starting point.
Nationalism and war. I am a nationalist and don't see anything wrong with that. Who can forbid me to love my people? However, I have never been a chauvinist, I have never hated anyone. I have performed throughout Yugoslavia, both before and after the wars, and I will go wherever I am invited… You know, there was a war going on, there was shooting. We didn't play marbles. There was a lot of misfortune on all sides. I cannot, I don't have the right to forget those who organized all that. You cannot just forget the sadness and be happy. It is immoral to make profit from such a great disaster.
Political affairs. Political and ethical conflicts with the former authorities and values have followed "Riblja čorba" since its beginnings. In early 1982, we started the Yugoslav tour entitled "Live to Tell" in Čačak.
We drew great attention everywhere, the tickets were sold out, but the local authorities and social and political organizations protested loudly against us and some concerts were even canceled (Celje, Tuzla...).
We also had problems with publishers. "Jugoton" from Zagreb refused to publish the songs "Snage opozicije" ("Opposition Forces"), "Pogledaj dom svoj, andjele" ("Look at Your Home, Angel"), "Dvorska budala" ("Jester") and some others, so we recorded them in Belgrade, in PGP.
In 1987, at the celebration of the anniversary of "Studio B" in "Sava Center", I recited my verses, and the state prosecutor concluded that I was disturbing the public. All those poems, however, were already published in newspapers and books, so the court refused his request. In 1988 in Bar, while I was telling my verses, the policeman on guard determined that I "verbally insulted the socialist feeling of citizens" and filed a report against me. After a long court procedure, the charges were dropped.
There were also problems with the song "Član mafije" ("Member of the Mafia"), with the verse "fools die for ideals", then with "Crni Mercedes" ("Black Mercedes"), while the biggest fuss was made with the album "Njihovi dani" ("Their Times"). It is the only daily-political album in my career. I signed it alone, in order to release my partners from any responsibility...
All stories
Road Sign
The Beauty of the River Labyrinth
Pastoral
The Blessed Work of Our Hands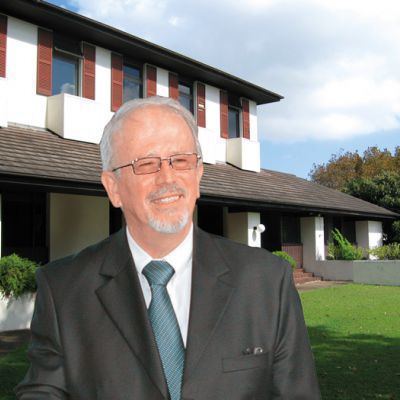 Representative
Established in This Beautiful Country
Reminder
On the Streets of the Golden City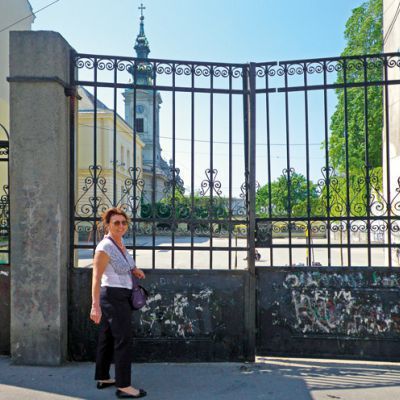 Slavic languages
Language is My Homeland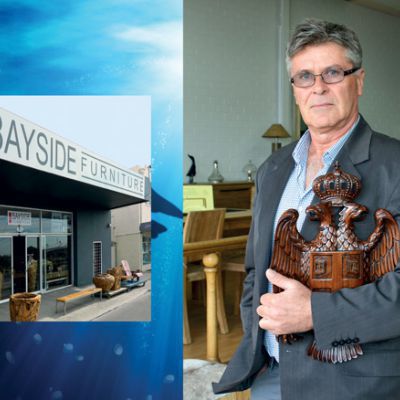 Experiences
Steadfastly across the Ocean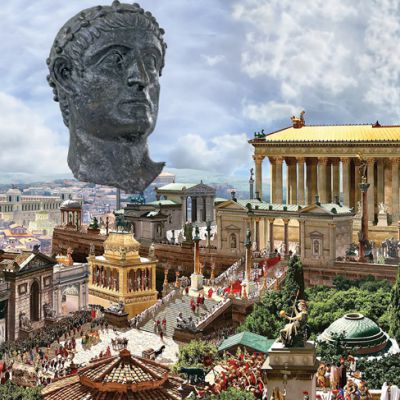 Jubilee
The Man who Baptized Europe
Roads
Javor, My Old Friend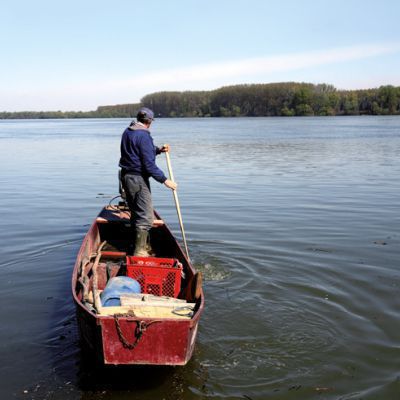 People and water
Between white and heavenly fields
Viewpoint
Dobri Do, in the Sky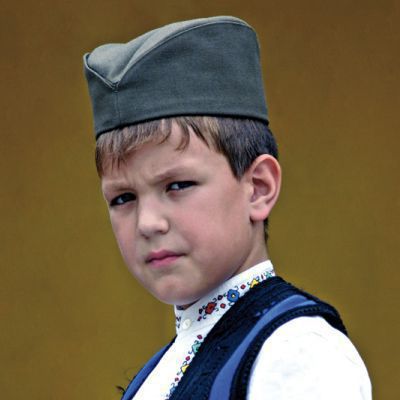 Register
The Heart Underneath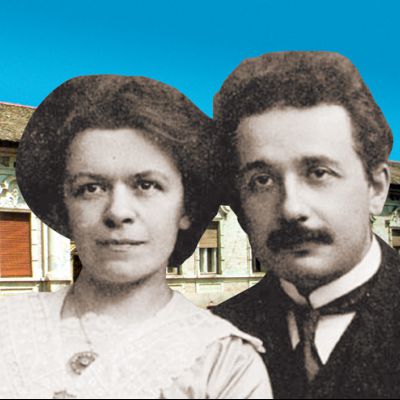 Famous Loves
Love and other Discoveries
marketing