Pastoral
SERBIAN ORTODOX BISHOP OF AUSTRALIA AND NEW ZEALAND IRINEJ, EXCLUSIVELY FOR "SERBIA - AUSTRALIAN REVIEW"
The Blessed Work of Our Hands
By overcoming divisions and uniting the two former dioceses, Serbs have become the second largest Christian Orthodox community on the Fifth Continent. This seriousness and determination have been acknowledged by all structures of the Australian society. This must continue. We must not wait for someone else to solve our problems. The construction of the Saint Sava College is a big undertaking, and the works have been well under way. It is important that we bring every single brick in it with our own effort, because then it will always be blessed and ours
Text: SERBIA – AR Press Photographs: Goran Dojčinović
REGISTER FIRST
THEN ORDER ISSUE
His Grace Bishop Irinej (lay name Mirko Dobrijević) was born, raised and finished the first twelve grades of general education in Cleveland, Ohio, USA. He graduated from the two most prestigious seminaries in the world, "Saint Tikhon's Seminary" and "Saint Vladimir's Seminary", where he defended his Master's Thesis on the works of the St. Bishop Nikolai. He belonged to the monastic fraternity of the Saint Sava Monastery in Libertyville. He is a professor at the renowned Loyola University in Chicago, and upon invitation of the late Serbian patriarch Pavle, he also taught at the Faculty of Theology in Belgrade.
When a City Stands on a HillAt the time when I was leading the Office of External Affairs of the Serbian Orthodox Church in Washington, DC, I heard an opinion about us from a high ranking American politician and diplomat: "You, Serbs, never miss an opportunity to miss an opportunity!" Unfortunately, this has been true for a very long time. We just cannot get serious and start behaving proactively. We wait for somebody else to repair our image, somebody else to fix our problems. We behave like this, both as a society and as individuals. We must realize that each one of us here is an ambassador of our people and that the world sees us through our deeds. We should not represent ourselves through the prism of our mutual disagreements and public divisions. For a long time we had a huge media machinery against ourselves, which satanized us as people. But this satanization was built on lies, and a lie does not go far. If we do not substantiate their lies with our deeds, we will not have to explain anything to anybody. "A town standing on a hill could not be hidden."
He was the Executive Director of the Office of External Affairs of the Serbian Orthodox Church in Washington, DC, for a long time the editor of magazine The Paths of Orthodoxy (official publication of the Serbian Orthodox Church in North America), Secretary of the Holy Synod of the SOC... He initiated the linking between the biggest organizations of the Serbian community in America. In 2006, he was elected Bishop of the Diocese for Australia and New Zealand. Under his leadership, two separate dioceses on the Fifth Continent were united under the common Constitution from 2011, into the Metropolitanate of Australia and New Zealand.
Your Holiness, since your arrival in Australia, you have worked a lot on overcoming the division between two local Serbian dioceses. Are you satisfied with the results?
Thank God, this job has been finished long time ago. As you know, in 2010, two local dioceses adopted the common Constitution of the Metropolitanate of Australia and New Zealand, as the instrument of our unity. This proposed Constitution was confirmed in 2011 by the Holy Synod of the Serbian Orthodox Church. Since then, Metropolitanate of Australia and New Zealand SOC, has been in existence, instead of the previous two dioceses.
The achieved unity, of course, is not the work of one man, but an expression of the will of Serbian priesthood, monks and people of faith. Our people, throughout their history, have shown that it would not stand impositions, and even in Australia it has shown that it would not accept the imposition of divisions, schisms and similar destructive initiatives. Through this unity, we have become the second largest Christian Orthodox Community in Australia. We have shown seriousness and determination, which has not passed unnoticed in all of society.
Now, thanks be to God, we can turn to other activities, which have been irresponsibly neglected for years. There is primarily the issue of education, investing into our future and the present of our children and youth.
ESSENCE AND FORM
You were born and you lived in the USA. Could you compare the situation in Serbian community on the North American continent, and here, in Australia?
A Greek bishop from America has recently visited Australia. He described the situation in his community, and we could add in ours as well, as "the America from the 1950s".
Free TimeYou probably do not have much free time. What brings you joy in those rare moments?
Distances between cities in Australia are huge, and I try to visit all our churches, in all states, equally frequently. Thus, I spend most of this "free time" in airplanes and at airports. Then I give myself to reading, theology, literature history and art.
If I am not traveling, then I spend my free time doing horticultural activities in the garden of our seat in Alexandria. Because the very contact with soil and vegetation is an important aspect of spiritual development. Also, when an opportunity arises, I visit museums, concerts of classical music or opera, and especially when our people are on the stage.

Serbian immigrants in America are twice as old as those in Australia, and in addition the community is more numerous, so many aspects are impossible to compare. However, we could say that in our community in Australia one could sense much more vitality. Serbs here, so it seems, are much more connected to their parent country and their tradition. With more enthusiasm they care about our religious and ethnic survival, which brings great joy to all of us. On the other hand, we could learn a lot from the experiences of American Serbs, and not repeat their mistakes here. Apparently we have not realized this, which is the less positive aspect of our local situation.
In America, the religious service in English language has long been accepted. You have introduced this practice here as well, but there is still resistance in the local community.
Why is it important that we communicate with our people in English as well?
In America, the religious services in English are a necessity, just like those in Serbian, because these are the languages used by the faithful. In the same way, in Germany they use both Serbian and German, in France – Serbian and French, Chinese in China, Japanese in Japan... The language is not imposed but recognized. Since the vast majority of our people in Australia still speaks and understands its native language perfectly well, almost all of our religious services, we could say 98 percent, are in Serbian. The church is trying to preserve the Serbian language. Thanks to the church, this language is still spoken in Australia today, But, for example, a few years ago in Sydney, we accepted under our omophorion another parish which is located in Homebush and where religious services are in English. This parish consists of people who are of Serbian, Greek, Russian, Arab or Australian origin, but whose native language is English. It is the mission of our church to preach the Gospel to all people in all languages. It is our responsibility to be able to witness and preach our Orthodox faith in English as well. The question of language is, therefore, a shepherd's question.
It is important to, as you say, address our people in English as well, if that is the language they can understand. Since the first services of our priests here, more than half a century ago, we have been organizing religious service in Serbian; if a believer ask for a certain ritual, such as baptism, wedding or funeral, in English as well, we provide that in English. In parishes where we have believers who do not speak Serbian, the priests are trying to read at least the Gospel and Apostle in both Serbian and English.
We cannot insist on the form if the essence will be the price. Our Church in Australia has known this from its inception, and today is as it has always been, we have not added or subtracted anything to and from it.
Our people understand this and, thank God, there is no resistance against the mission of the Church. This so-called resistance comes occasionally from people who are not a part of the Church, who are afraid for their identity because they cannot feel the safety of motherly embrace within the Serbian Orthodox Church, namely do not recognize the Church as their mother. These are the people who obviously do not go to our churches and do not know that the service there is in Serbian.
OUR DAILY LANGUAGE
What is necessary to motivate the children of Serbian origin to learn Serbian, and how far have they gone in the establishment of the Saint Sava College?
The first question is primarily for parents. We are trying to provide, as much as it is possible, all necessary conditions for those who want to study Serbian language. If parents do not have the awareness of the necessity of studying Serbian, nobody can force them to develop one. The Church is not here to force anyone to study anything.
Almost all our parishes organize, in addition to religion classes, also classes in Serbian language and folklore. This is an opportunity for children to learn not only to dance kolo and speak Serbian, but also to develop their Serbian identity, to connect with their Church and their people. If they do not cast their anchor here, the storms awaiting them in the future will surely take them away both from the Church and people, but also from their parents and family. Construction of the College has been recently developing in a very favorable direction. Almost all coarse works have been completed, the building has a roof, we expect the works to be resumed soon.
It is important to say that the center that has been establishing around the College is already active. People go there, spend time there, organize excursions. Our bookshop there is also working, we have candle production, we also have first permanent tenants, and we expect that the Serbian Garden of the Alliance of the Circle of Serbian Sisters will soon become operational.
It is not easy to build a school, it takes a lot of time and a lot of money. Again, on the other hand, it is important, both for us and for our future generations, that this college is built by us, with our own effort. That is why every brick in it was embedded from our own community, with our own hands, in our own sweat. What we build ourselves and invest our effort into, will always be ours, because it is the blessed work of our hands.
All stories
Road Sign
The Beauty of the River Labyrinth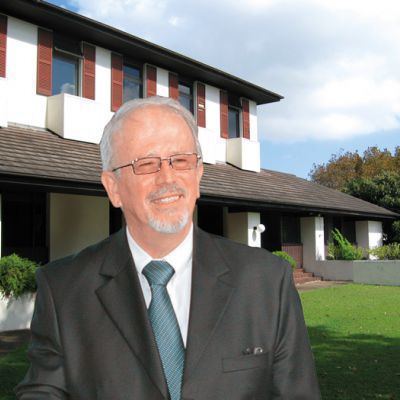 Representative
Established in This Beautiful Country
Reminder
On the Streets of the Golden City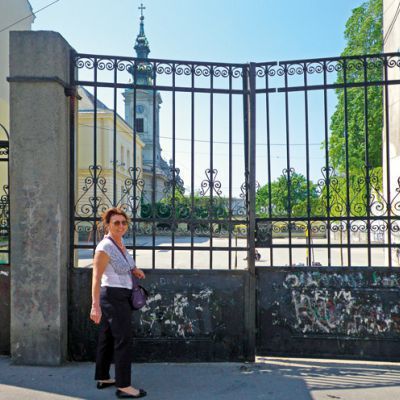 Slavic languages
Language is My Homeland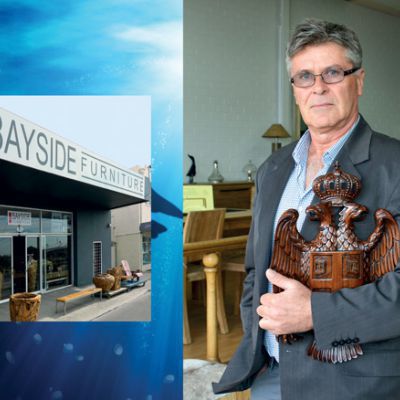 Experiences
Steadfastly across the Ocean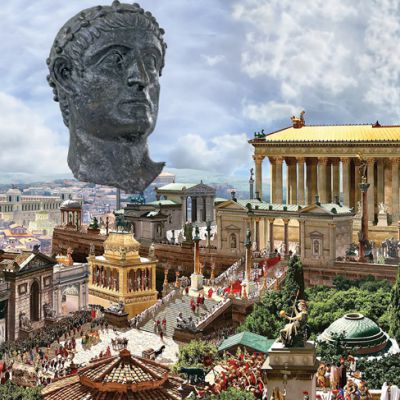 Jubilee
The Man who Baptized Europe
Roads
Javor, My Old Friend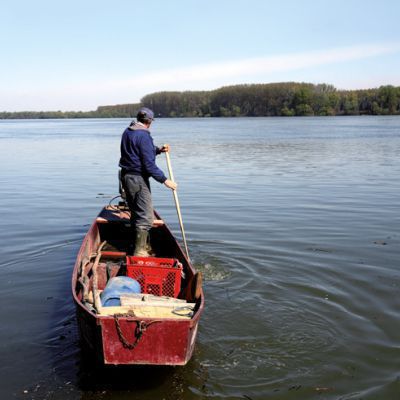 People and water
Between white and heavenly fields
Viewpoint
Dobri Do, in the Sky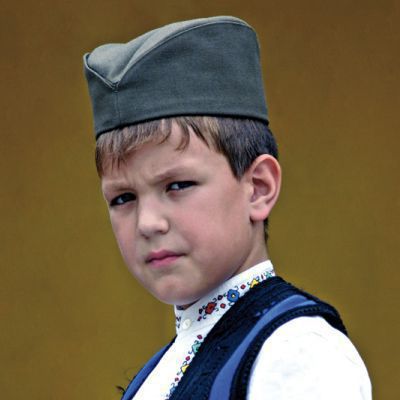 Register
The Heart Underneath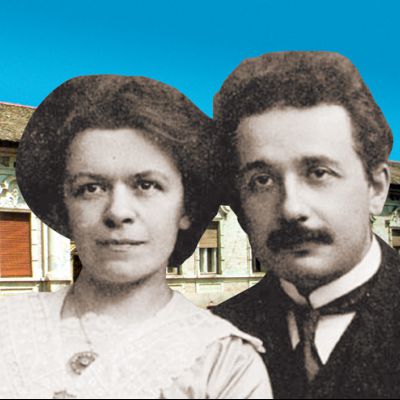 Famous Loves
Love and other Discoveries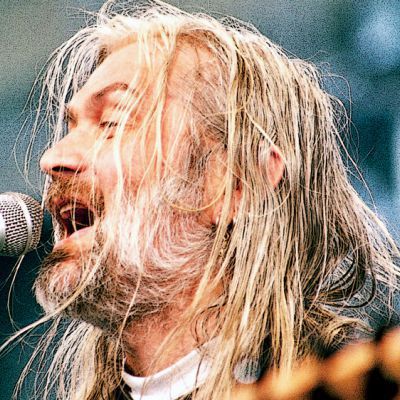 More than a Game
I Can't See the Light in This Tunnel
marketing