Representative
BRANKO RADOŠEVIĆ, CONSUL GENERAL OF SERBIA IN SYDNEY, EXCLUSIVELY FOR "SERBIA - AUSTRALIAN REVIEW"
Established in This Beautiful Country
We must align the reputation of Serbia with great significance that Serbian Diaspora had in the building of Australia. It is good that some events in Serbia have become recognized around the world, such as "Guča" and "Exit". Or that "Lonely Planet" placed Belgrade on top of the list of places with the best entertainment in the world. The contribution of Novak Đoković is immeasurable, as well as that of other exceptional athletes, cultural representatives and exemplary members of the Serbian Diaspora around the world. What you are doing now, starting this representative magazine, is also very important. However, there is a lot more that we have to do
Text and photographs: SERBIA – AR Press
REGISTER FIRST
THEN ORDER ISSUE
This is his third mandate in the diplomatic mission in Australia. The first time, in 1983, he was the Vice-Consul of the SFR Yugoslavia in Perth. The second time he was the Consul of the Federal Republic of Yugoslavia in Sydney, from 1997 to 2002. Nine years later, he was appointed Consul General of the Republic of Serbia in Sydney.
He graduated from the Faculty of Political Sciences in Belgrade in 1976, and completed graduate studies at the Faculty of Law, specializing in international law.
Pensions and Drivers LicensesWhen will we finally have intergovernmental agreements with Australia on transfer of earned pensions and recognition of Serbian driver's licenses?
At the end of 2012, the Embassy of the Republic of Serbia in Canberra received an official memo that negotiations between Serbia and Australia on social security would start in 2013. We expect this promise to come true, because Serbia has raised this question a long time ago and has continued to request the start of bilateral negotiations. This also relates to mutual recognition of driver's licenses. We have expressed willingness to immediately make arrangements and to resolve this issue.
He has been in diplomatic missions since 1977 and worked on almost all levels, from Attaché for the Far East, Indochina and Pacific (1978-1981) to the General Manager of the Directorate for Consular Affairs and Diaspora (2007-2009). Between 2005 and 2009, he was a member of the working group of the government of Serbia for "White Schengen", whose activities were crowned with visa-free regime for the citizens of Serbia in the EU member states. Before Sydney, he was the Consul General of Serbia in New York. He is married and has one child.
What are the primary functions of the Consulate General of Serbia here?
The Consulate General of the Republic of Serbia in Sydney covers the entire Australia (except Canberra) and New Zealand. Primarily, the consuls protect interests of our citizens and legal entities (companies) abroad. In simple terms, it means that a consulate, like a miniature state, enables the citizens of Serbia to complete the majority of their legal affairs, which in Serbia would be handled by various government departments. The citizens can find detailed information about our role and activities on our website (www.sydney.mfa.rs), in Serbian and English.
Just like all other diplomatic-consular offices of Serbia, the Consulate also works on the promotion of the Serbian economy as well as on improving economic cooperation with the host country. Other types of cooperation are also part of the consular brief: political, cultural, scientific-technical, educational, informational, sports...
Among the priorities of the General Consulate are also our diaspora and its organizations. Especially important are all those activities which improve the links between the expatriates and the parent country, and which further the maintenance of the national language, national identity, tradition and religion of the Serbs who live in Australia.
What are the most frequent problems faced by the citizens of Serbian origin in Australia?
I will mention only some of the most frequently requested services: notarization of signatures on public documents (authorizations, powers of attorney, inheritance and other statements required by Serbian courts, preparing and notarizing wills...); travel documents (taking of biometric data and submitting it to our police authorities for the making and submission of new passports); visas for citizens from countries that need visa to enter Serbia; issues related to citizenship (checking of citizenship status, obtaining birth certificates, processing applications for citizenship of the Republic of Serbia, registration of births and registration into birth registry and registry of citizens of Serbia...). There is also issuing of various types of certificates requested by citizens (customs clearances, certificate of life, proof of good conduct...). The Consulate also issues documents for transfer of deceased people and their burial in Serbia, serves subpoenas, certificates and decisions to people concerned...
The Consulate is the address that the citizens will contact when they have a problem (loss of documents, theft, injuries in accidents, arrests...). All these types of consular protection, including jail visits to convicted citizens of Serbia, as I said, are only a part of regular activities of the Consulate.
FOR MORE EFFICIENT PROCEDURES
How many Australians of Serbian origin have applied for or received Serbian citizenship since the adoption of the new Law on Citizenship of the Republic of Serbia?
The issue of citizenship is under the sole jurisdiction of the Serbian Ministry of the Interior. The Consulate General is only a mediator, which collects, processes and submits the applications to the Ministry. Since interested parties may also submit their application for citizenship directly to the Ministry, when they go to visit our country, we do not have data on the number of applications submitted for citizenship from Australia. In this Consulate General, there are between 150 and 200 applications submitted every year, on the average.
People often complain about the procedure and length of waiting period. Is it possible, within the limits of the applicable laws, to simplify the entire process?
After the adoption of the new Law, Serbian Ministry of the Interior has taken a series of measures to simplify and expedite the process of granting Serbian citizenship, and in this it has really had good results. Duration of the procedure varies from one case to another. Sometimes the delay of the procedure is the fault of the applicant, for failing to submit all required documents. Still, most applications are solved in a period of less than a year. Unfortunately, the Consulate General is not in a position to influence the duration of this process.
We are witnessing that goods from Serbia are much less present in Australian supermarket chains than, for example, Macedonian or Croatian. Why?
I don't have the insight into the data on the placement of goods from former Yugoslav republics at the Australian market, but I believe that presence of certain goods from Croatia and Macedonia is more evident that is the case with our goods. These are mostly condiments, the placement of which depends, primarily, on the importers of these goods. Unfortunately, the number of importers of Serbian products can be counted on the fingers of one hand, although the quality of our goods is on a very high level. We may look for reasons in several directions. An important reason can be sought in the years of negative propaganda against Serbia which affected everything that had a Serbian brand. There is also the issue of price of products, high transportation costs, treatment of goods from Serbia by Australia... We must do much more for the promotion and distribution of Serbian products, which is one of the priorities in the work of our Consulate.
OPPORTUNITY FOR GOODS FROM SERBIA
Australia and Serbia still do not have a satisfactory volume of economic cooperation. Are there any indications that this cooperation would be expanded?
The volume of bilateral economic cooperation in recent years has been on approximately the same level, of about 11 million dollars, which is absolutely unfavorable.
Sydney on Top– My favorite city in Australia? It is difficult to choose. I stayed, for longer or shorter periods, in all major centers in Australia. If I really had to choose, it would be Sydney, definitely one of the most beautiful cities in the world (and, believe me, I have been in many of them). If only I could transfer here some spirit and lifestyle from Melbourne, the Mediterranean one (brought by Greeks, Italians...), such as, for example, Lygon Street, it would be perfect. I like Melbourne a lot, and Perth, of course, as well as Brisbane and Sunshine Coast. There is everything on this continent, one should only look for it.

From March 1 2012, there has been a change in the treatment of goods from Serbia. Serbia was put into the list of developing countries with lower tariffs for export to Australia, which means lower customs rates for those products that we formerly used to export: alcoholic beverages, jams, marmalades, fruit and vegetable preserves, ready-made clothing, dedicated industry products... We should try to use this in the best way and increase the total volume of goods exchange between two countries.
Australians like to travel. How can we attract them to visit Serbia?
By continuous and persistent work on repairing the image of Serbia, in all aspects. It is important that some events in Serbia have become famous around the world ("Exit", "Guča"), or the fact that "Lonely Planet" placed Belgrade on top of the list of places where one should go for good entertainment, or significance of our great brand Novak Đoković, as well as series of other exceptional athletes, cultural representatives and prominent members of our diaspora from around the world. I include here your effort, too, of launching a magazine like this, with the content that should attract different groups of readers, contribute to efforts of promoting the image of the Republic of Serbia in Australia in line with the values and significance that our diaspora had in the building of this truly beautiful country.
You have been in diplomatic missions for more than 25 years, of which you spent about ten years in Australia. How would you describe your service in this country?
It seems that Australia is my destiny. My first service was in Perth, in the 1980's, a kind of initiation or first love. This is a fascinating continent, with enormous variety. From the very beginning I fell in love with the lifestyle, straightforwardness, and spontaneity of Australians, as well as what people here call Aussie Mateship. More than two hundred ethnic groups live here, and they are very successful in creating a harmonious life and in living together, despite big differences. This is fascinating! Australian institutions are generally cooperative and open for collaboration. Our expatriate community here is very complex and dynamic, so there is always a lot of work. In addition to this, I personally love the sea/ocean... And so, my years of service have passed quickly and I was always, after other destinations and obligations, ready to come back, which really happened.
All stories
Road Sign
The Beauty of the River Labyrinth
Pastoral
The Blessed Work of Our Hands
Reminder
On the Streets of the Golden City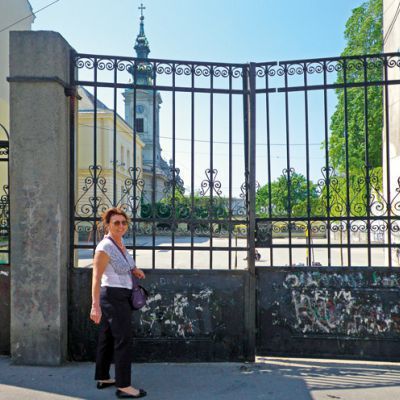 Slavic languages
Language is My Homeland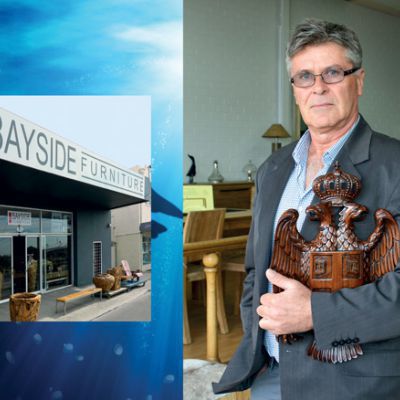 Experiences
Steadfastly across the Ocean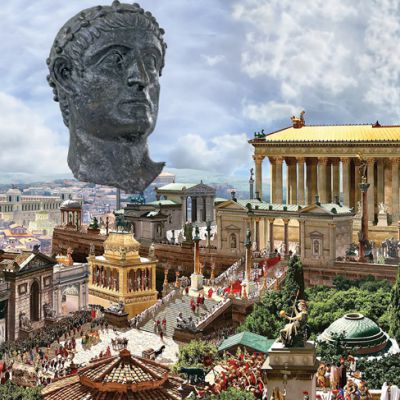 Jubilee
The Man who Baptized Europe
Roads
Javor, My Old Friend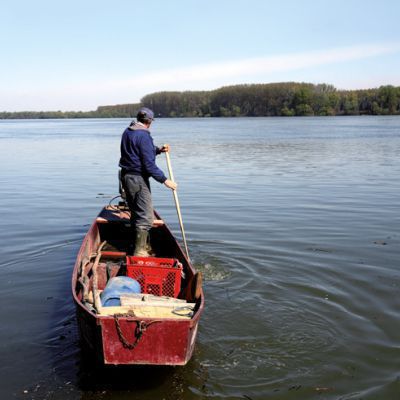 People and water
Between white and heavenly fields
Viewpoint
Dobri Do, in the Sky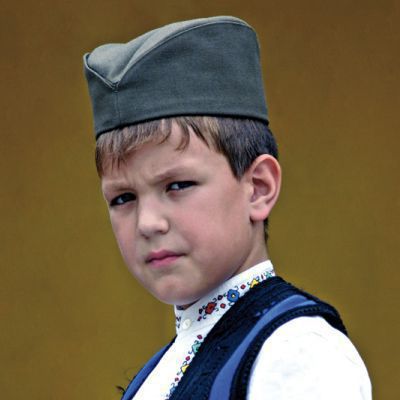 Register
The Heart Underneath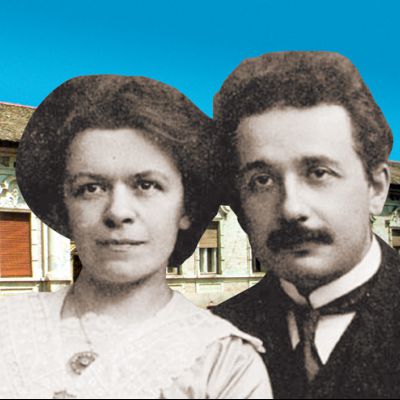 Famous Loves
Love and other Discoveries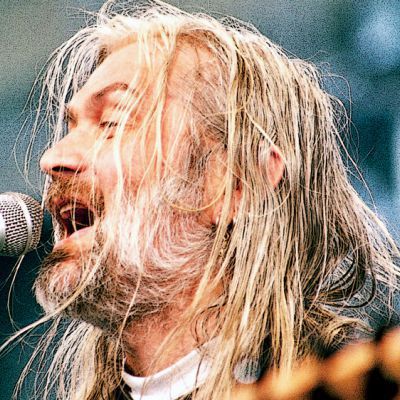 More than a Game
I Can't See the Light in This Tunnel
marketing