Slavic languages
SLOBODANKA VLADIV-GLOVER, PhD, PROFESSOR OF SLAVIC LANGUAGES AND LITERATURE AT MONASH UNIVERSITY IN MELBOURNE
Language is My Homeland
Her piece of Belgrade, near Varoš Gate, seems to her today like "a childhood fairytale". At Monash University, she is one of the founders of the Group for Serbian Language and Literature. She is a renowned expert on Dostoevsky. She thinks through and experiences deeply the issues of identity, education, significance of Serbian language and literature in the Diaspora, especially for the younger generations
Text: SERBIA – AR Press Photographs: Slobodanka Vladiv-Glover Archive
REGISTER FIRST
THEN ORDER ISSUE
She began gaining her elite education in Belgrade, her hometown, in the 1950's, and she has not stopped until the present day. She came to Australia when she was thirteen, when she already spoke German and English, and played the piano, and soon she began studying Russian and French. She received her PhD degree, focusing on Dostoevsky, at the University of Melbourne. She participated in the establishment of Serbian studies at the Department for Slavic Languages and Literature at Monash University. She is the Editor-in-Chief of two professional journals The Dostoevsky Journal and Transcultural Studies.
And, not by accident, she is a respondent in the first edition of SERBIA - Australian Review.
Departure.
By a coincidence, since my grandfather was an adventurer, my father was born in America. But grandfather did not like America, so they came back to Banat (then in Austro-Hungarian Empire), although before departure they had sold all the land they had in the vicinity of modern Zrenjanin. After World War II, my father, as an American citizen, managed to leave communist Yugoslavia in the 1950's. I remember, my mother used to tell me how she sewed his American passport into a hat, so he would cross the Italian border with the Yugoslav passport, and use the American one there.
Belgrade, a Childhood FairytaleI was born in the post-war Belgrade, and finished primary school there. I grew up near the Orthodox Cathedral Church in Belgrade, where my parents, Milan and Nadežda, had married. For me, Belgrade is still like a childhood fairytale. Everything that was beautiful in my childhood is connected to that small piece of Belgrade in Fruškogorska and Pop Lukina streets, and the area near the Patriarchy. I particularly remember going to the Orthodox Cathedral for the holiday of "Vrbice" (Lazarus Saturday).
My mother and I stayed in Belgrade, and only several years later were granted the right to travel to Germany. She spoke German and was supposed to go there for advanced studies. Of course, her real reason was to somehow reach America. In Germany we were granted the status of refugees and stayed there for two years. I also attended German school. And then, instead of America we went to Australia. We could not have waited for American papers any longer, and at that time Australia was paying travel and accommodation expenses for new immigrants.
Languages as a stamp of life.
In my primary school in Belgrade, we were given a thorough good quality education. Through this we also developed our identity. Already at the age of seven, in Belgrade, thanks to my parents, I started to learn English. I also learnt the piano at the age of five. When I came to Australia, I was thirteen and spoke Serbian and German, soon I could also function in English. However, for a long time I though that I would never be able to become a writer, because English was not my native language. Then I started studying Russian and French, from the beginning to professional level. And so, languages have followed me all my life. Although at home we always spoke Serbian, I started reading in Serbian for the first time when I was eighteen. Not because I didn't want to; we simply did not have books in Serbian. My identity has been built through language, and Melbourne University shaped me in the professional sense.
Discovering Dostoyevsky.
My first encounter with the literature of Dostoyevsky was in second year at university, in the Department for Russian Language of the University of Melbourne. Professor Dmitry Vladimirovič Grishin who came from Moscow University as a political refugee to Australia, taught Russian literature and it was he who opened the door for me to the marvelous worlds of Dostoyevsky. I "grew up" on the traditional realistic novel of German and French literature, and so Dostoevsky's prose initially seemed odd and frivolous. However, after completing my undergraduate studies, I decided to work on a doctoral thesis related to Dostoyevsky under professor Grishin. This interest in Dostoyevsky was growing along with my interest in the theory of literature. In 1974, I participated for the first time at a conference in Austria dedicated to the works of Dostoyevsky.
FatherMy father Milan Vladiv was an opera singer, tenor and flute player at the National Theatre. He was also one of the founding artists of the National Theatre of Bosnia and Herzegovina. He got into a fight with the director of the National Theatre in Belgrade and was fired. Then he went to his sister in Sarajevo where he participated in the founding of the national theatre there.
There I met Milivoje Jovanović from Belgrade and Nikola Moravčević, who later became dean of the Faculty of Arts at the University in Chicago. My mentor, professor Grishin, was one of the founders of the International Dostoevsky Society.
Slavic Studies at Monash.
Professor Jiří Marvan from Prague founded the Department of Slavic Studies at Monash University and introduced studies for all major Slavic languages. Later, my colleague Eugene Damian and I founded the Group for Serbo-Croatian Language and Literature. We had about 10 students per year. Over ten years we had more than 80 students. There were a total of 100 students at the Department of Slavic Studies per year, which is not a big number, but it was significant for these communities. At Macquarie University in Sydney Serbian studies was introduced as part of Slavonic Studies in the 1990's, but, despite the assistance from the Australian government, Serbian did not survive. Although there was a lot of individual effort amongst teachers and the Serbian community to preserve the Serbian language course, Serbian studies as an undergraduate program was lost. Today, at Monash University, Serbian language and literature are studied only within graduate studies. Through the Centre for Comparative Literature and Culture, which was disestablished in 2011, Serbian material could also be studied in English translation in the past. Currently I have eight graduate students writing MA's and PhD's on Slavic topics, including Serbian literature. There is also a Memorandum of Understanding between Monash University and the University of Belgrade, but this cooperation has not yet become active in practice.
Care of ChildrenStill, everything begins with one's parents. They are responsible for the development of their child and for creating the foundations on which the child would later, as a grown person, build his or her future. If parents do not realize that a child has other needs in addition to food, play and clothes, then the child is left to himself to form a system of values. Children are being formed at home, between the ages of one and five. It is important to have living contact with the history of one's culture and the history of one's ancestors. This assists in the formation of value in one's life: one knows what is right and what is wrong because one has learnt it from one's parents and their cultural tradition.
Language and Identity.
I have often wondered to what extent language was important for the diaspora? Recently I have come to the conclusion which is directly opposite to what I used to believe all my life. The Serbian language has always been very important for me. It was my mother who passed this love on to me. For us there has never been a dilemma as to what language we would speak at home. She used to speak English and German perfectly, but she always insisted that our native language is Serbian, regardless of the fact that I grew up in Australia. Recently, the Serbian Orthodox Youth Association of Australia and New Zealand (SOYA) organized an essay competition on "What does it mean to be a Serb in Australia?". I was on the jury. More than twenty contestants submitted short papers. Some of them wrote in English, others in Serbian. I concluded that some papers in English were better at expressing their ethnic identity and ethnic feelings than many other papers written in Serbian. The first prize went to an excellent paper written in English.
Contemporary educationThe problem with contemporary popular education is that it is focused on the ideological production of culture. Ideological clichés used in the contemporary approach to literature produce so-called linear (simplified) readings of literary texts. Thought develops through literature. Until the early 1990s, Chekhov and Tolstoy were read in Australian high schools, but this is no longer the case. The handicaps because of ignorance of this type of literature are huge.
Language is important, but it no longer has to be the decisive factor in the preservation of one's ethnic identity in the diaspora. Today, we all speak the same language, the "language of the internet". Communication is becoming increasingly simple thanks to numerous electronic tools. I think that initiating a bilingual magazine in the diaspora is an excellent idea. There is no doubt that such a magazine can be read by all Serbs in the diaspora, as well as interested non-Serbs. Here we already have the second, third, even fourth generation of Serbs who do not speak Serbian, but have a very strong sense of ethnic identity. The Serbian Orthodox Church has a very important role in the preservation of this ethnic identity. In Australia this has become increasingly obvious after the coming of the new Bishop Irinej. We need only remember the example of the people of Jewish faith, who connect with one another through their religious institutions, and not through a common language, and in this way Jewish people have preserved their ethnic identity.
The Legacy of Ada Booth.
Ada Phyllis Booth (1921-2008) was a scientist at the University of Melbourne. She donated 10 million dollars to the Monash University library. She was in love with the Russian language and Slavic literature. She wanted these huge funds to be spent for purchasing books in Slavic languages in the next twenty years.
I remember, many years ago, how the collected works of Branislav Nušić were the first Serbian books I ordered through Monash University for the Matheson Library collection. It was a big undertaking at that time to bring Serbian culture to Australia. It is much easier today, thanks to the good organization of the younger people. For example, "Club Novi Sad - Neoplanta" in Melbourne has been successfully organizing seminars in the field of Serbian literature. SOYA, which is active throughout Australia, is a very positive example of the struggle for the preservation of Serbian identity in this part of the world.
All stories
Road Sign
The Beauty of the River Labyrinth
Pastoral
The Blessed Work of Our Hands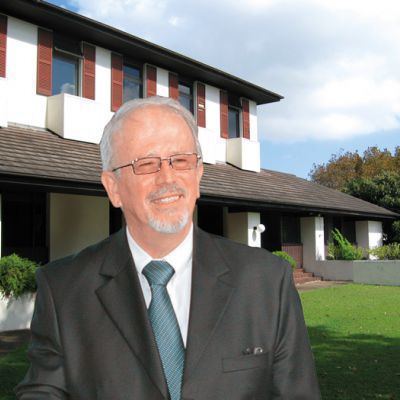 Representative
Established in This Beautiful Country
Reminder
On the Streets of the Golden City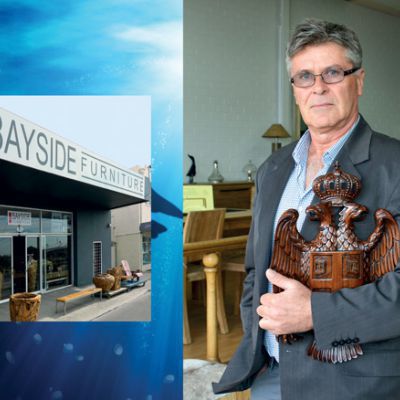 Experiences
Steadfastly across the Ocean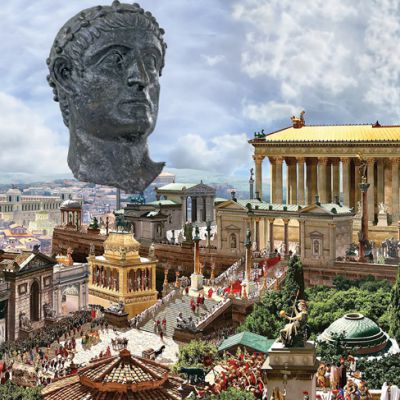 Jubilee
The Man who Baptized Europe
Roads
Javor, My Old Friend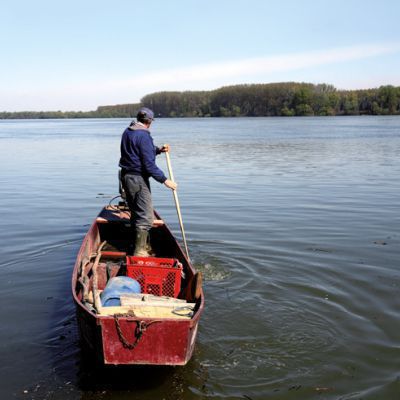 People and water
Between white and heavenly fields
Viewpoint
Dobri Do, in the Sky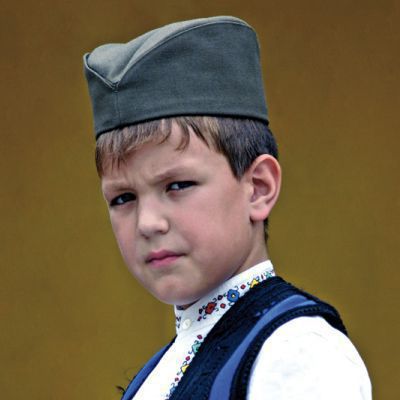 Register
The Heart Underneath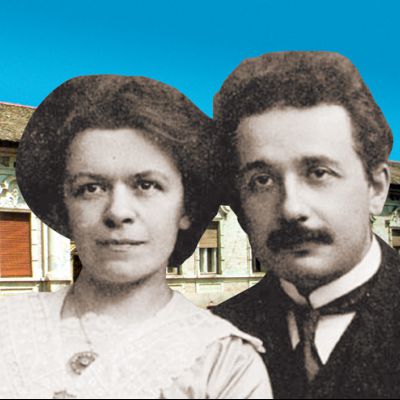 Famous Loves
Love and other Discoveries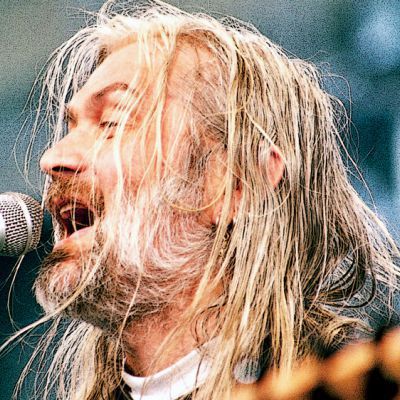 More than a Game
I Can't See the Light in This Tunnel
marketing