Experiences
BROTHERS ARANĐELOVIĆ, PROMINENT BUSINESSMEN FROM GEELONG
Steadfastly across the Ocean
Grandfather Dušan arrived in Australia in 1947 from England, as a liberated from a German prisoner-of-war camp. His grandchildren arrived much later, each in his own way. The eldest, Milovan, from the "Cable Factory" in Jagodina, first crossed to Indonesia. "Bayside Furniture", the company of the Aranđelović family founded in Geelong, has been successfully operating in the field of importing and wholesale of furniture made of solid wood
By: Saša Janković Photo: Arandjelović's Family Archive
REGISTER FIRST
THEN ORDER ISSUE
It all started in Indonesia in 1998, when Suharto fell from power. The eldest brother Milovan then worked in Jakarta as a mechanical engineer in a big cable manufacturing company. Social unrest broke out and he, like many others, lost his job. Acquaintance with an Australian helped him to change his profession and find a new job. He became a manager in a furniture factory. He could not have suspected then that this job would give him an experience of immeasurable significance. He continued to do the same job in Australia, together with his brother Đorđe. Only a couple of years later, he decided to move from Indonesia, but only partially. It seems that, due to his job, he will always remain connected to this magical country of palm trees, spices and coconuts. Although it was already a real bestseller in Western Europe, solid wood furniture was at that time a novelty in Australia. When they started promoting this type of furniture, the first clients thought that these were semi-processed products, because they were not varnished. Today, "Bayside Furniture" delivers such furniture throughout Australia, from Perth to the Gold Coast.
LINK MADE WITH CABLES
Older brothers, Milovan and Miodrag, first encountered Australia back in 1963, when they were boys. With their parents, Tihomir and Nada, they boarded a ship in Genoa and came to Melbourne to see their grandparents. In Geelong, where, meanwhile, the youngest brother Đorđe was born, they remained only for a few years. The father wanted to return to Yugoslavia. He had some ideas about modernization of agriculture in his birthplace Busilovci, a village near Paraćin, where they had a lot of land. Only a year after his return, death stopped him in this undertaking.
Grandfather's Dream of Return
Grandfather Dušan came to Australia in 1947, from England, as a prisoner of war – explains Miodrag, the middle Aranđelović brother. – He was in the royal army and did not want to return to Serbia after the triumph of communism. With thirty five other Serbs from Geelong, in 1958, he founded a church-school municipality. About ten years later they also built the Church of St. Nicholas. Most of these families were prisoners in German prisoner-of-war camps and after World War II they came here. Before this war, there were only a couple of Serbian houses in Geelong. Dušan visited Serbia only once, in 1986, after Tito died, after more than four decades. His entire life he used to say that he would return to his homeland for good once the king returns.
– After graduating from the Faculty of Mechanical Engineering in Belgrade, I returned to Paraćin – says Milovan. – I found a job in Jagodina and worked at the "Cable Factory" for fifteen years. It used to be a huge company at that time, with 10,000 employees and over 300 million dollars in turnover. In 1995, an American company searched for a few engineers to mount some machinery for copper production in Indonesia. One senior colleague and I applied. After completing the work he returned, and I decided to stay. My decision to stay was influenced by the incredible economic and industrial boom of Indonesia. I accepted an offer to work for a much bigger company in this line of work, and a year later I got an opportunity to work in the biggest cable manufacturing company in Indonesia. Indonesia was one of the first countries, after Malaysia, which opened itself to companies from the West, much before China and India. Rich in resources (oil, gas, minerals...), it was making big steps forward. I settled there with my family, and my younger daughter was born there. And then came 1998, the fall of Suharto. The financial crisis began, and social unrest broke out. In only about ten days more than twenty million people lost their jobs. In Indonesia there are four percent of Chinese, and more than 80 of the capital was in their hands. It was also one of the major reasons for dissatisfaction. I lost my job then too, because all foreign companies began to withdraw.
SOLID WOOD ONLY
Furniture industry was one branch of industry that developed fast in Indonesia, continued Milovan. Even before he became acquainted with an Australian from Sydney, the owner of the company "Country Form", which produced "country style" furniture. At his invitation, he started working for this company as a manager.
– This company was completely different from all previous ones. The first impression: a huge hall and 500 employees doing something there. We moved to the city of Bandung and I began to work. After a few years I received an offer to be a president of a big company, "Jansen", which was involved in furniture production. Today this company exports primarily to Russia, Korea, Japan and China. It was my advice at that time, and they immediately accepted it. Meanwhile, we got an Australian immigrant visa and decided to move to Geelong after the expiration of my contract. My brother was already there with his family. We invested in commercial space, which is now the seat of the company, and then, in 2001, we founded our current company "Bayside Furniture". I was still in Indonesia, and the first containers of furniture for our company started from there. At that time, more than a thousand containers of furniture per month were being dispatched around the world from one small town in Indonesia, which now has a population of one million. Indonesians are very diligent and disciplined. Their expertise is not as high as in the West, but they are always willing to learn.
For the first few years they tried to develop the business. It was not easy, but they were persistent. When Milovan came from Indonesia, they started to develop wholesale as well, which proved to be a smart move. Today, more than 70 percent of their business is wholesale.
– We import furniture from the best known factories in Indonesia. These are world-known brands, for example "Ethnicraft". We were pioneers in this line of work in this market, and today this furniture is very popular in Australia. In fashion and lifestyle, Australia is till behind Western Europe. We also imported similar furniture from Serbia, made of oak. We still have it in our sales program. Keywords for the furniture we sell are "solid wood". Our teak furniture is today present in all bigger cities of Australia.
WITH A COAT OF ARMS MADE OF MAHOGANY
In Melbourne, there are more than twenty families which are originally from Busilovci near Paraćin, the birthplace of the Aranđelović family. They frequently organized charity evenings. They collected donations for the construction of the church in Busilovci. Milovan then came to the idea to make church furniture in Indonesia as well. He took photographs and drawings to Indonesian factories from which he imports, thus opening new line of business
– First we did everything that was missing in the Monastery of Saint Sava in Elaine (Victoria), and then we started making Serbian coats of arms, all from wood, as required by the church. All our church material was hand made from the best quality wood.
A LureWhen I came here there were jobs everywhere. Whoever wanted to work, could immediately find a job at "Ford". Literally, you knock at the factory door and you start to work immediately. My first job in Australia was as a decorator. I was decorating shop windows and Christmas trees in shopping malls – remembers Đorđe Aranđelović. – I made my first steps in business in the mid 1990s, when I had been importing the baits for sport fishing from Serbia to the Australian market. It was the famous Serbian product, the "ugly duckling" lure, conceived to mimic the movement of live bait. And so, this protected Serbian brand was seen for the first time on the Fifth continent.
In Serbian churches in Australia there was very little such furniture and wooden artefacts. The Aranđelović family fully equipped the Church of St. Petka in Rockbank. Today they have orders from churches in Brisbane, Perth and Canberra. In Indonesia they have created a team of professional woodcarvers who work only on these orders. Recently, they have established cooperation with other Christian Orthodox churches in Australia as well.
– In order to make a smaller Serbian coat of arms, a good carver needs at least two days. It took time for Indonesians to perfect this work, but today this is a team of true professionals – says Milovan.
The Aranđelović family is especially proud of this pioneering undertaking. Of course, this project does not have a commercial purpose. It was conceived out of love for the Christian Orthodox church, and as a debt to their homeland. Their biggest reward would be, they say, if at least one coat of arms or icon made of mahogany adorned every Serbian household, wherever it may be.
All stories
Road Sign
The Beauty of the River Labyrinth
Pastoral
The Blessed Work of Our Hands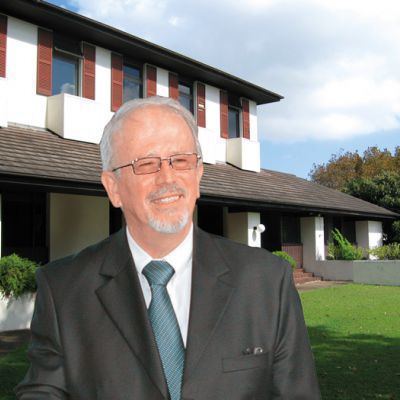 Representative
Established in This Beautiful Country
Reminder
On the Streets of the Golden City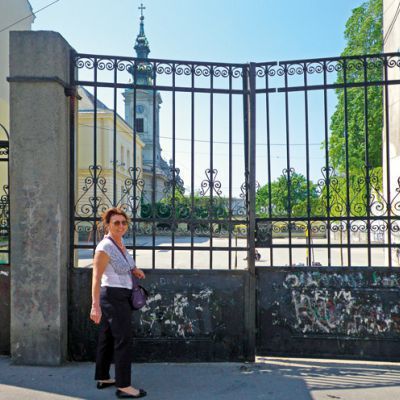 Slavic languages
Language is My Homeland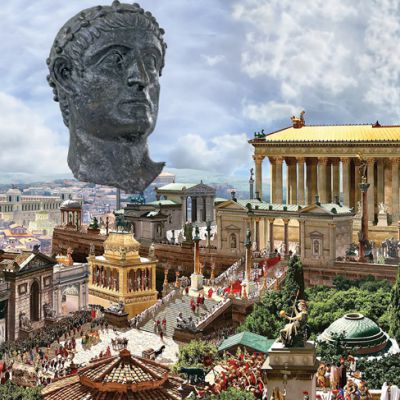 Jubilee
The Man who Baptized Europe
Roads
Javor, My Old Friend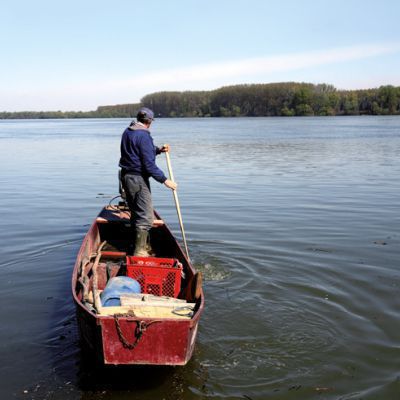 People and water
Between white and heavenly fields
Viewpoint
Dobri Do, in the Sky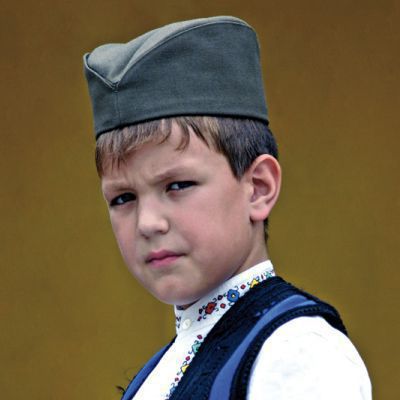 Register
The Heart Underneath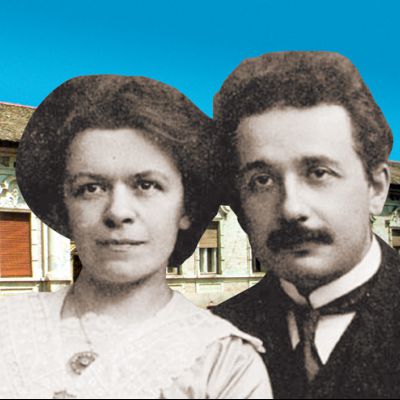 Famous Loves
Love and other Discoveries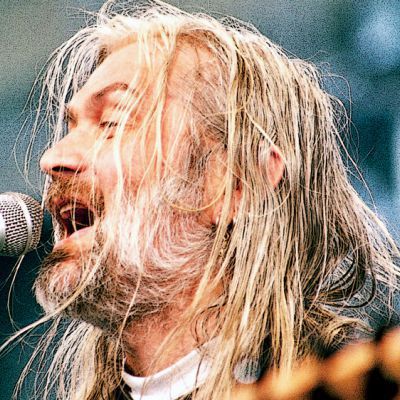 More than a Game
I Can't See the Light in This Tunnel
marketing